Exhibition:
Potenzialwertermittlung
19.10.2012 - 17.11.2012
dorisberlin-Kunst
Nollendorfstr. 15, Berlin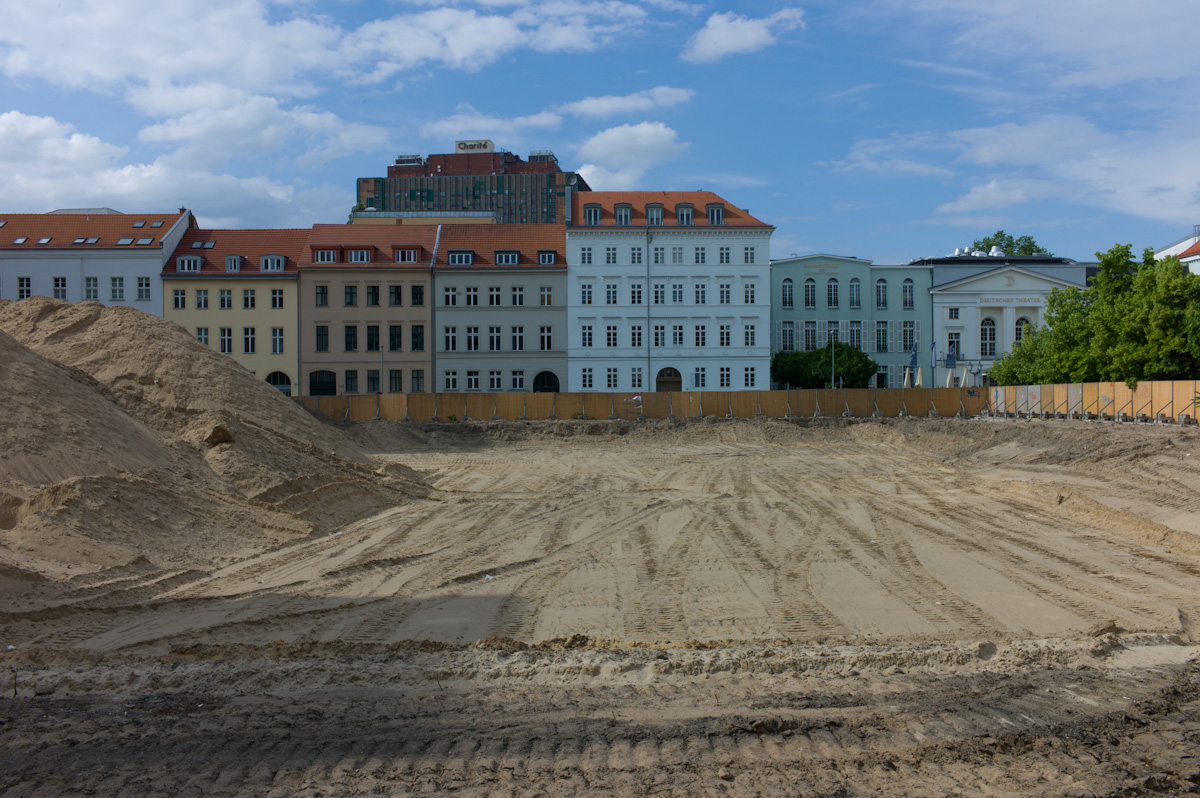 Suddenly a new term appears, a fantasy, emerging from the chambers of the Berlin senate: Potenzialwertermittlung. This peculiar contrivance is an indication of a destabilized political atmosphere. Are the government wordsmiths trying to preserve a dying concept by giving it a new name? The sellout of publicly owned land seems to be running out of steam. How will Berlin handle its last few remaining properties? Which types of potential do they intend to evaluate?
Christine Hunold and Matthew Griffin reclaim this invented word for their exhibition, redefining and enriching the term with their own understanding of urban potential. They tackle the delusion of comparability with images and words, seeking to expand the potential of spaces that others are seeking to capitalize on.
Terminology
The English translation of Potenzialwertermittlung is potential evaluation.
Senator Nußbaum (finances) introduced the term in August 2012 to describe the price that the highest bidder would pay for a property on an open real estate market. However, it is impossible to calculate the highest bid without selling it, which makes the valuation completely arbitrary. If introduced, this method would force the city to sell land at a price so high that only the most profitable uses (for instance hotels, see Investitionszulagengesetz) could pay it. It would therefore be impossible for the government to set urban development goals other than the ones the market would independently pursue.
Opening Friday 19.10.2012, 18:00-22:00